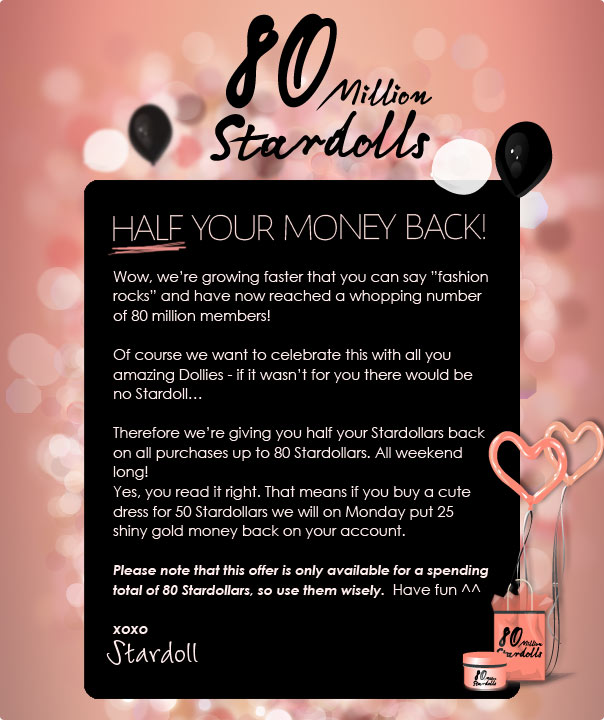 Hope you have a great day!
P.S Stardoll has NOT given out the 80 million presents yet, but you can see a special display in Starplaza.
UPDATE:
that so called display, is actually the gifts, and you have to pay for them! You only get one lousy shirt for free, and then you have to pay, AND it's 7sd for the dress!!! OMG stardoll is so mean. This is a celebration! It should be free!