Hello everybody! The christmas calendar is finally out! Here is the message everyone on Stardoll got.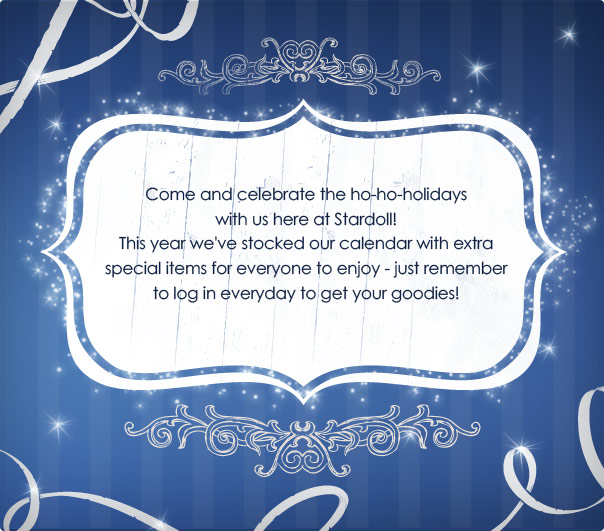 (click to enlarge)
Here is the christmas calendar. I quite like the design, even though it doesn't have much to do with christmas...
The first two items are a bag/purse which is for free, and a love sign for 1sd. The next is a pretty in pink ruffle dress for 3sd.
Visit the calendar by clicking the link below.